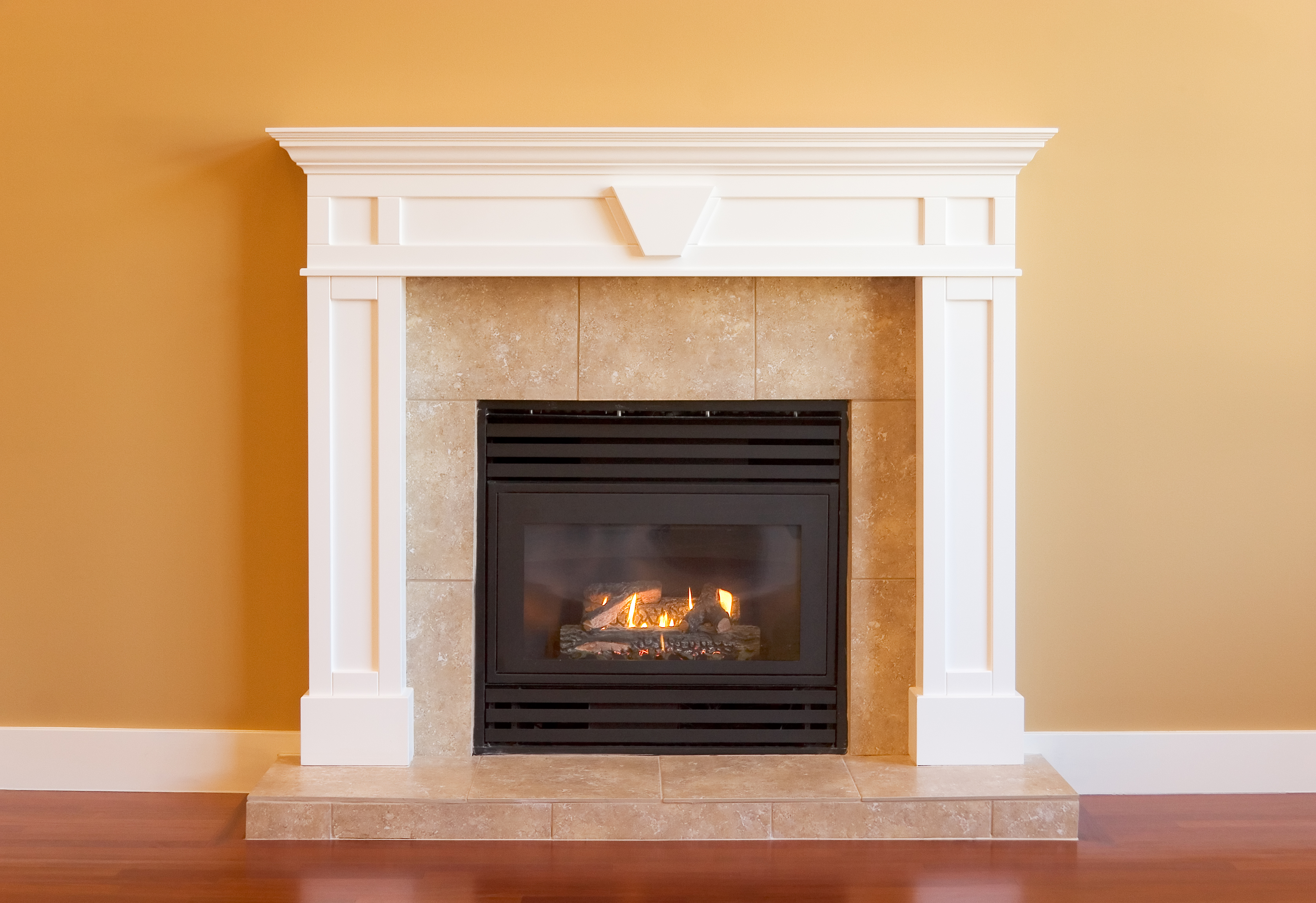 If there's one thing hanging stockings can make you realize, it's how much you need to remodel your fireplace.  Old brick, cracked tile, and damaged wood surrounds are not attractive in any season. One relatively simple fireplace remodeling solution you can use to give the centerpiece of your living room a facelift is tile.  And, if you are wondering what tile you should use, we've compiled some of the top tile trends to help you decide!
Tile that Looks Like Wood
Many homeowners are craving a traditional look for their fireplace, but don't want to make the commitment to wood.  As a solution, they are turning to tile that looks like wood. Tile that looks like wood offers a traditional feel with a modern twist.  It can be laid in a straight line, a herringbone pattern, or any other configuration to achieve the look you love.
Handpainted Terra Cotta Tile
For a look that is hot, hot, hot right now terra cotta tile is the way to go.  Handpainted terra cotta tile adds a lot of personality to a fireplace and can be purchased in a number of different styles, colors, shapes, and sizes.  Choose a single tile design for a subtle hint of style, or choose a hodgepodge of designs to create a look that is unique to your home.
Metallic Tile
If a modern look is more your thing, metallic tiles are the answer for all of your fireplace woes.  Choose from an array of metallic subway tiles, metallic textured tiles, or metallic patterned tiles to get the exact look you want. One great feature of metallic tile is that they are generally easy to clean and go with a wide variety of color schemes.
Textured Ceramic Tile
For a long time, ceramic tile has been a go-to for homeowners looking to upgrade their fireplace surround.  Today, ceramic tiles are available in more colors, textures, and designs than ever before making them the perfect option for almost any homeowner.  The timeless appeal of ceramic tile means you can't go wrong if you choose to go that route.
When you are ready to give your fireplace a facelift just call the professionals at Beltway Builders to help!