One of the biggest trends in home improvement and upgrades is a finished basement.  Full movie theatres, game rooms, and in-law suites are all popular options for the extra space. Unfortunately, in many areas though, finished basements are susceptible to damage caused by an excess of rain and water damage. Due to this challenge, it is important to understand what your options are when it comes to flooring in your finished basement.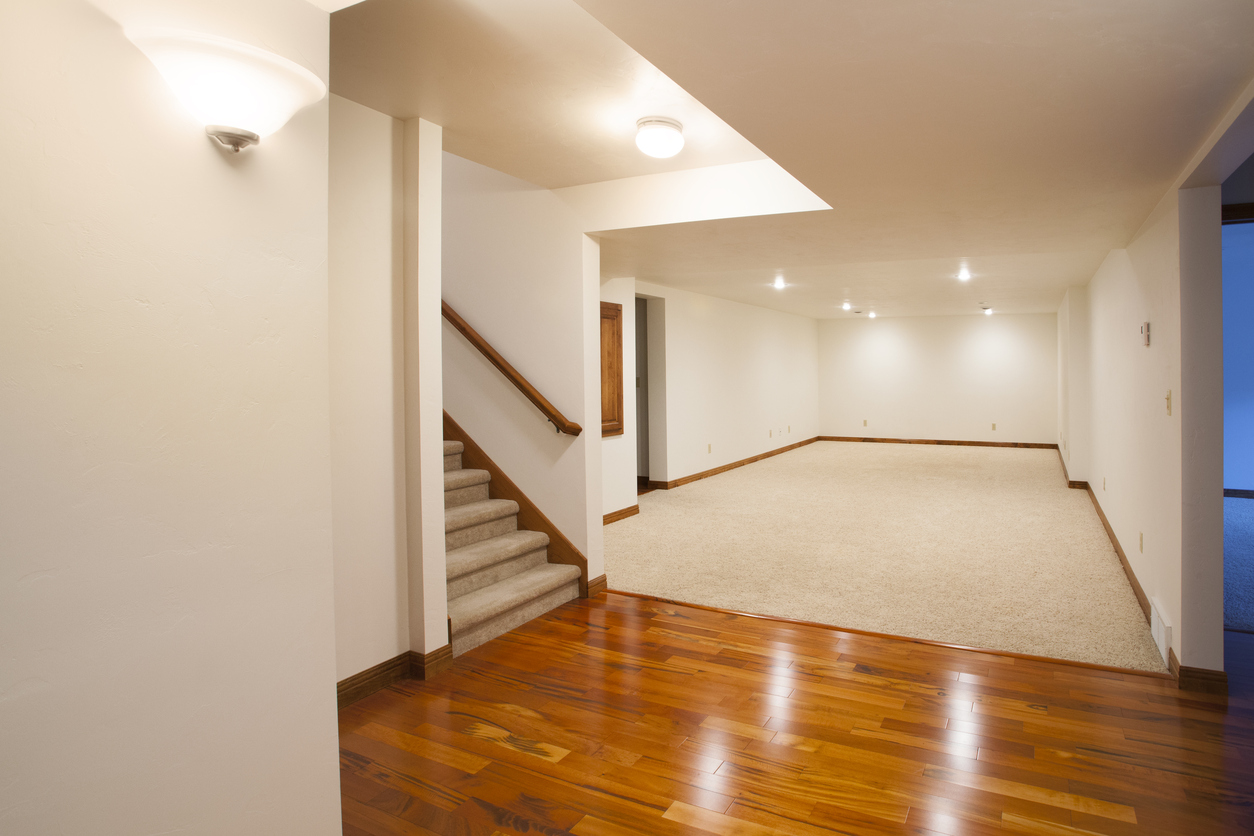 Laminate Flooring
For your finished basement, laminate flooring is one of the easiest options to install.   Depending on the size of your basement, laminate flooring can most often be installed by professionals in a day or less.  One of the other perks of laminate flooring in your finished basement is the fact that you can choose a water-resistant option. This durable floor does not bend or damage as easy a hard floor option. In addition, many people choose to install laminate flooring because it can be designed to look just like a hardwood floor.
Tile Flooring
Although tile flooring is slightly more cumbersome to have installed, the benefits of installing it in your basement are nearly endless.  First and foremost, tile flooring is one of the most durable, water resistant options available. If by chance your basement is flooded with water, you can easily clean tile flooring with the use of simple materials. Furthermore, tile flooring is available in many different styles.  You can choose a decorative tile, a neutral porcelain tile, or tile that looks like wood as well.
Carpeting
Many people choose to install carpeting in their basement because it adds warmth and minimizes the noise. Carpeting can also be purchased in a variety of styles, colors, and materials. As an added bonus, carpeting can be inexpensive to replace and can easily be installed quickly by a professional if needed.
No matter what type of flooring you choose to use in your basement, be prepared to clean up a mess quickly if need be.  To do so, it is always wise to have a home improvement company like Beltway Builders on call.