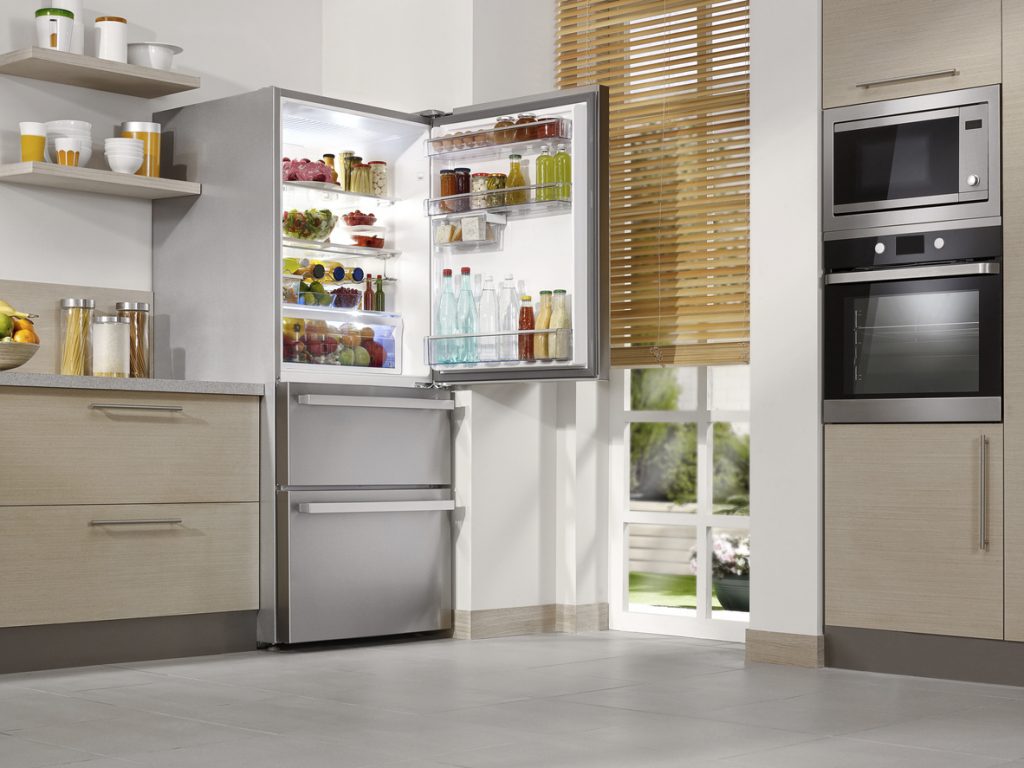 If you are currently remodeling your kitchen you probably have a good idea of what you want it to look like. Most likely you have picked out a cabinet color, tile backsplach, and even countertops. There might, however, be one thing you haven't though of – the color of your appliances.

The color you choose for your appliances (i.e. refrigerator, stove, microwave, and dishwasher) make a big difference in the final look of your newly remodeled room. But, choosing an appliance color simply because you like it doesn't always work out the best. In order to choose the best appliance finish for your home, you need to consider the footprint of the kitchen, available lighting, and how often (and by who) the appliance will be used.

Stainless Steel Appliances
Perhaps the most popular option, stainless steel appliances are a hit among homeowners of every kind. They look sleek, are rather timeless, and go with almost any color decor. However, if you have little ones running around the house and opening up your refrigerator doors, stainless steel appliances might not be the best option. Stainless steel is easily smuged and requires frequent cleaning.

Black Appliances
Black appliances have made a rather big comeback in frequent years and many homeowners are choosing black appliances because they offer a modern feel at an affordable price.Black appliances are a great options for families because they don't show a lot of dirt.. However, homeowners with small or dark kitchens should be aware that black appliances will make their kitchen look smaller than it already is.

Paneled Appliances
Believe it or not, you can have appliances that don't look like appliances at all. Paneled appliances blend into any kitchen seamlessly by placing matching cabinet doors on the front. Homeowners with all kinds of kitchens (big and small) choose this option because it offers a feeling of luxury and elegance.

If you need assistance with kitchen redesign, appliance installation or constructing paneled appliances, contact the professionals at Beltway Builders today! They will be happy to send their team of experts to your home to help you construct the kitchen of your dreams.